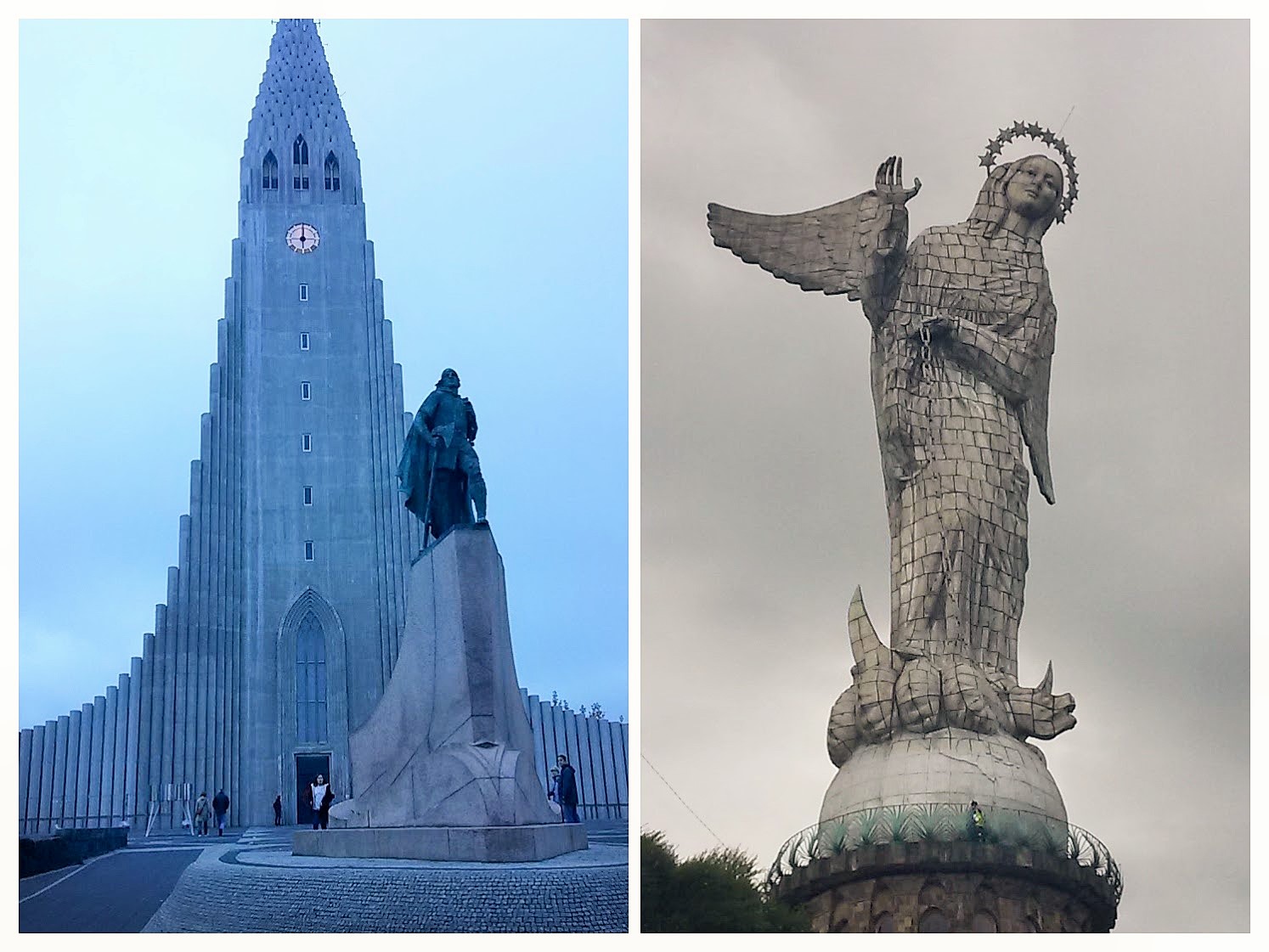 After living 5 years in Iceland, I experienced "reverse culture shock" in my home country, Ecuador. When I first heard someone talk about this, I thought it was nonsense. How can you be shocked inside the world that first molded you? My Icelandic life could not be replicated in Quito. Getting from point A to point B takes so much longer here, mainly because of the heavy traffic. Walking alone on the street, especially at night, is a big "no" for girls. People in Ecuador aren't punctual, so having some reading material while you wait for anything, be it a dinner party, work meeting, or a doctor's appointment is imperative. People are loud, nosy, informal, laid back and envious. How did I survive in this environment as a child and teenager? Going abroad certainly broadened my horizons, but it also made me bitter towards my home. If I were to settle here again as an adult, I needed to reconnect with my roots.
I embarked on a mission to come close to my people. First, I started to take the bus to work. Public transportation was and still is chaotic. People defy the laws of physics every day when trying to get on a bus that clearly has no room for more bodies. You always see more people getting on the bus than off at every stop and you wonder if the public buses have their own physical dimension. Surely, you couldn't get closer to the people than by rubbing against them every time the door opened. I began to observe them, identify with them, and share our daily commute as equals. My next step was to eat at the local diners — small, family-run businesses located in reduced spaces with as many tables as you can fit, all ready to serve the day's fare for an incredibly low price. The menus often feature the top Ecuadorian delicacies like potato soup, fried pork, ceviche, and figs with cheese. Food definitely is a successful way to "suck in" the culture of a place.
Finally, I became a part-time tour guide to be able to look at my country through my clients' intrigued eyes. Seeing how they reacted when I showed them or talked about something as simple as having only two seasons, being able to grow fruits and vegetables year round, buy 10 roses for US$ 1, or put popcorn in your soup, their surprise and interest prompted me to reignite my pride for my home. Reconnecting with my culture brought me a wonderful sense of peace and my Icelandic self reconciled with my far-older Ecuadorian self. Respect is key to accepting different cultures, traditions, languages, and ways of life.