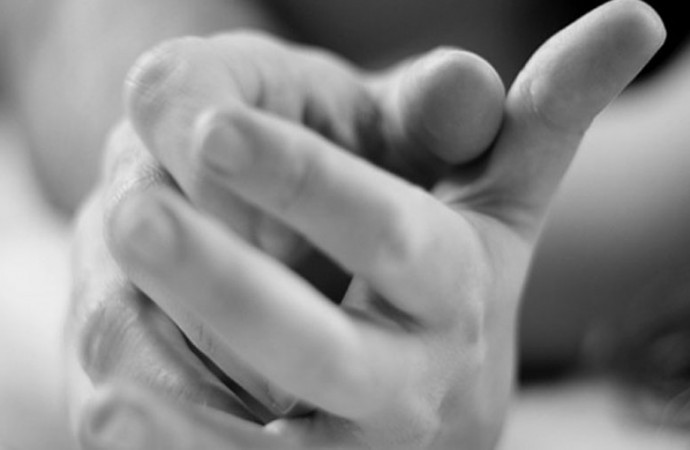 I imprint your skin on my fingertips
as I caress your back with my right hand.
My fingers remember you:
a familiar texture.
My skin has missed yours
and now that it's found you again
it won't let go / it blossoms like a flower.

My fingers run a scan of your body,
they want to memorize your every corner.
They sense your accelerated breathing
as they walk down your chest, down your waist.
My lips want to follow.
My ears are enchanted by your heartbeat.
My touch is your heartbeat:
I feel you tremble, I feel you agitate, I feel you burn.

You refuse to succumb,
but when you do, my skin dances with yours
and we get lost in the melody of love.

My body can't lie.
Did you read me?
Your body can't lie.
Dare I say it?
Should I say it?
Will you listen?
Do you want to hear it?

Your skin imprinted on my fingertips.
I will remember you.

Mis yemas pretenden memorizar la textura de tu piel.
Mis dedos dibujan tu silueta en la oscuridad.
Mis manos te reconocen, te recuerdan, te desean.
Mis labios te persiguen y tú finges escapar, pero no huyes.
Tu boca encuentra la mía y es como si jamás se hubiesen separado.
Me cobijas con tu cuerpo y siento el fuego.
Me quemas, nos quemamos.
La noche avanza sin querer que el día llegue.
Con la luz del amanecer, tus ojos claros se graban en los míos. 
Tu reflejo en mi iris. Te guardo en mi mirada. Te llevo por siempre.